The internet has large amounts of information available. For many people, having access to this is no longer just an advantage, it is essential. Yet, connecting a private network to the internet can expose critical or confidential data to malicious attack from anywhere in the world. LeftClick provides world-leading protection for both individual computers and corporate networks, backed by regular updates, real-time protection and comprehensive network shielding to ensure your computer remains safe.
We are certified partners of Smoothwall Firewall, providing clients with the complete firewall and enterprise-class networking platform that combines power and flexibility with ease-of-use. Advanced Firewall combines the functions of perimeter and internal firewalls, employing Microsoft Active Directory/LDAP user authentication for policy based access control to local network zones and Internet services. The integrated VPN gateway provides secure wireless, secure remote access and site-to-site IPSec connectivity.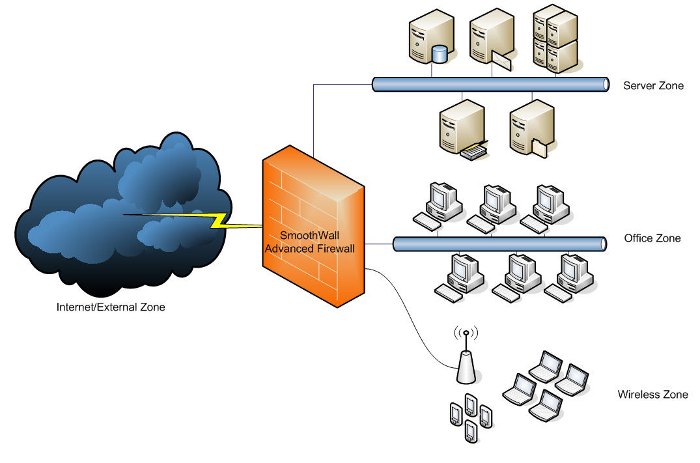 Advanced Firewall provides:

Perimeter firewall – multiple Internet connections with load sharing and automatic connection
failover

User authentication – policy-based access control and user authentication with support for Microsoft Active Directory, Novell eDirectory and other LDAP authentication servers

Load balancer – the ideal solution for the efficient and resilient use of multiple Internet connections.

Internal firewall – segregation of networks into physically separate zones with user-level access control of inter-zone traffic

Email Security: anti-spam, anti-virus, mail relay and control.

VPN Gateway – site-to-site, secure remote access and secure wireless connections.